Media
All music is an original Sergio Daza's production. Please feel free to contact me if you are interested in working on a common project or if you have any doubts and/or questions.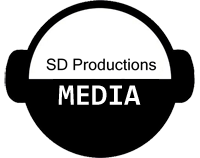 "WANTED - BOUNTY HUNTERS" iPHONE / iPAD VIDEOGAME TRAILER
Track:Tabernas
REGGAE COMPOSITION INSPIRED BY THE 1927 SCI-FI MOVIE, "METROPOLIS"
Track:Tommy Rebel
TRIBUTE TO THE SPANISH ARTIST, JOAQUIN SOROLLA
Track: Moraira
TRIBUTE TO THE SPANISH ARTIST, FRANCISCO DE GOYA
Track: Lazarillo de Tormes
Sergio Daza Music Productions Soundtracks & All Media by Sergio Daza is licensed under a Creative Commons Attribution-NonCommercial-NoDerivs 3.0 Unported License. Based on a work at https://soundcloud.com/sergiodaza. Permissions beyond the scope of this license may be available at http://www.sergiodaza.com/.